John lee hooker sings the blues
A 1961 Chess album restored to digital print by MCA that's filled with 1951-1952 gems from the Hook's heyday. Chess originally bought "Mad Man Blues" and "Hey Boogie" from the Gone label; the rest first came out on Chess during Hooker's frenzied early days of recording, when his platters turned up on nearly every R&B indie label existant at the time.
Below are stated conditions for a used vinyl records at Dusty Groove. Grading for the cover should be assumed to be near (within a "+" or "-") the grading for the vinyl. If there is significant divergence from the condition of the vinyl, or specific flaws, these will be noted in the comments section of the item. However, please be aware that since the emphasis of this site is towards the music listener, our main concern is with the vinyl of any used item we sell. Additionally, please note that all of our records are graded visually; considering the volume of used vinyl we handle, it is impossible for us to listen to each record. If we spot any significant flaws, we make every attempt to listen through them and note how they play.
Would you like to tell us about a lower price ?
If you are a seller for this product, would you like to suggest updates through seller support ?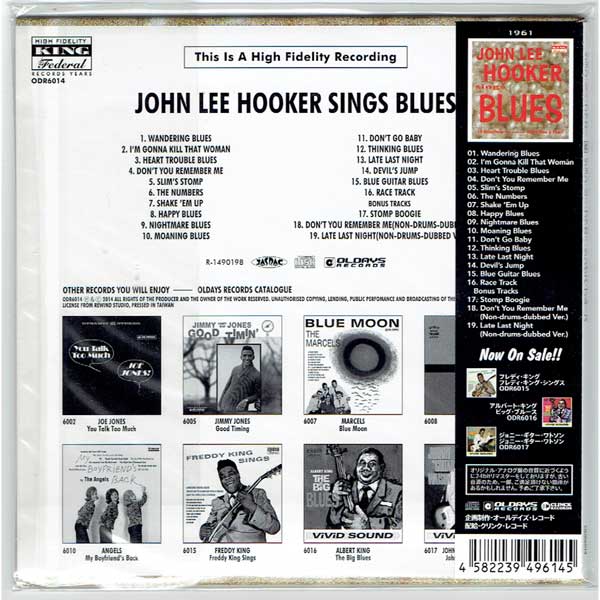 bq.greenlion.info